The Ultimate Guide to Buying and Selling Used Vehicles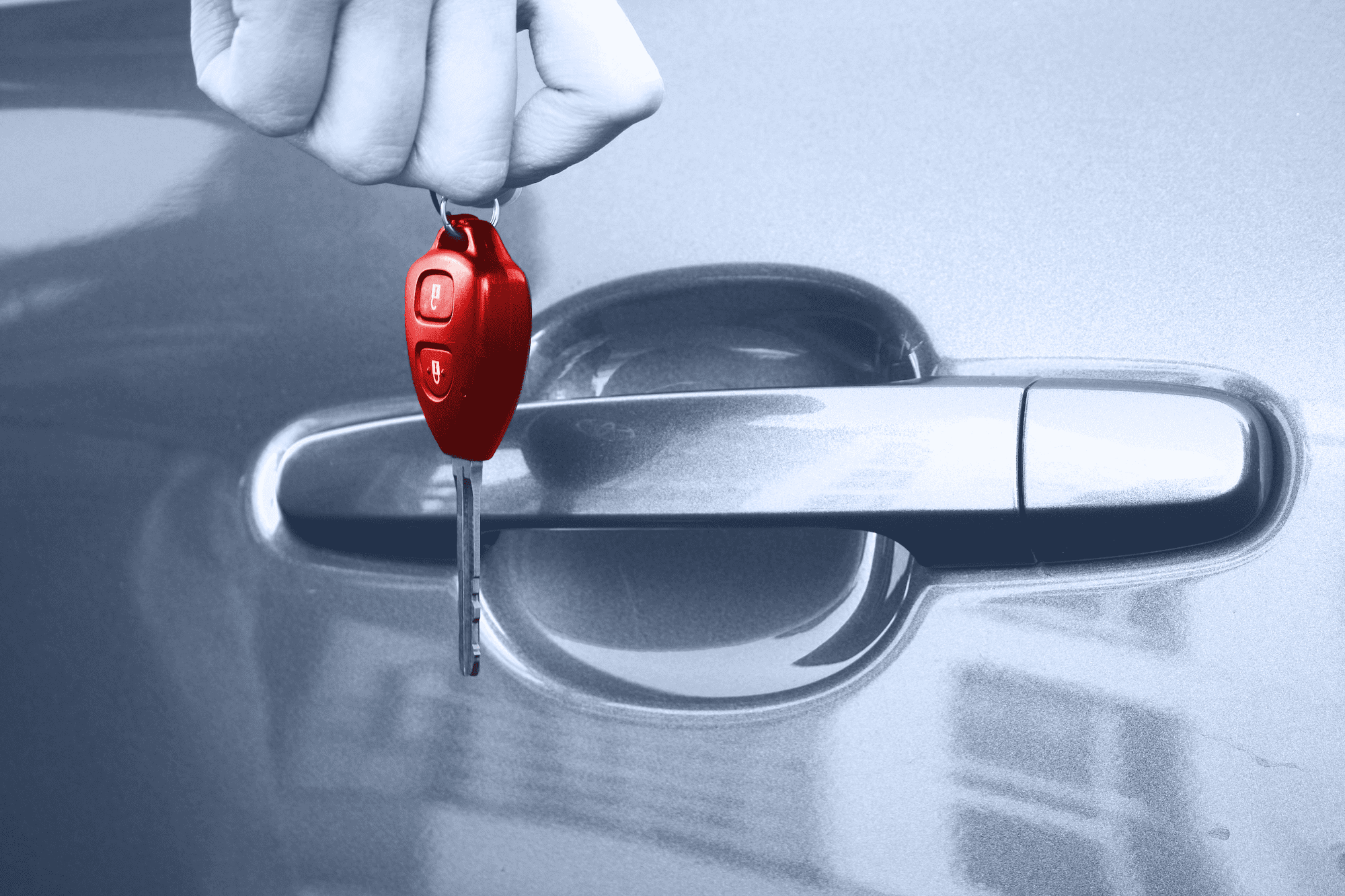 Used Cars, whether buying or selling, can be a tricky item to manage. To help make your life a little easier, Red Risk Management™ has put together a list of "To do's" for buying or selling a used car.
What "to-do" when
buying

a used vehicle

So you need a new car and want to get the best value for your money? A quality used car may be the best option for you, but sometimes they don't come easy.

Scammers have infiltrated the used car market, with the ACCC reporting a substantial jump in used car scams since the start of 2020 and continuing to rise.

Scammers have utilised social media's influence over our everyday lives to post fake online listings offering to sell in-demand cars at well below market value to lure potential buyers looking for a secondhand vehicle. After striking up conversation with you and offering unrealistic prices, they seek payment to secure the car for the buyer but never deliver the vehicle.

This being the most common used car scam in Australia, we have put together a list of four "to-do's" for you to ensure your used car purchase is legitimate and you walk away with the best value for your money.
1. Inspect the car
You have found the perfect car – right make and model with the right milage, and the price seems unbeatable. It may be tempting to put down a deposit before inspecting the vehicle, but this is exactly what scammers want from you.
When buying a used car, inspection is always necessary to ensure that the car is in fact real, and that it meets all the standards set in the ad, as well as your personal needs in a car. You could go one step further and hire a mobile mechanic for a pre-purchase inspection by a professional.
2. Conduct a car and seller history check
A car's history, including ownership and accident, will tell you a story on its current condition. Whether you are checking if the car is stolen or if it has had any major accidents, doing a history check can potentially save you a lot of money.
You can conduct a Quick Motor Vehicle Search, either online or through the Assisted Phone Service of the Personal Property Securities Register (PPSR), run by the Australian Financial Security Authority.
The PPSR is an online register of all personal property that has security interests registered against it. Here, as well as finding out if the car you're considering has money owing on it, you can establish whether the car has been written-off as a result of a collision or other damage, or if it has been reported as stolen. The search will provide both on-screen results and an emailed copy of the search certificate.
A background check on the seller will also ensure you aren't getting ripped off by a scammer. By utilising Red Risk Management™'s instant due diligence search tool, Red List™, you can check if the seller has any risk reports relating to potential crimes or driving history that would help you assess their trustworthiness when it comes to car sales.
3. Test drive the vehicle
You have done your thorough vehicle check and are happy with what you see, now it's time to test drive.
If a seller denies a test drive, this is a red flag. If they are happy for you to take a test drive, use it as an opportunity to see how the car drives, if it's the size you want and doesn't make any concerning sounds that might indicate a fault.
4. Conduct a vehicle plate check
Sellers can advertise vehicles with incorrect build and compliance dates to be able to charge a higher cost. Before you buy your car, you can check the build and compliance dates which are on the fitted plates.
The build date will tell you when the car was manufactured and can also tell you the value of a car when it's re-sold. A pivotal piece of information when buying a used car from a private seller.
The compliance date is when the car originally met Australian safety standards and became legal to drive in Australia.
What "to-do" when
selling

a used vehicle

So it's time to upgrade to a newer model, or you are trying to lighten the financial load, either way, it's time to say goodbye to your used car.

With the used car industry being a tricky one to navigate with high buyer demand and used car dealer competition, Red Risk Management™ have put together a list of five "To-Do's" when saying goodbye to your trusty old vehicle in a private sale.
1. Get it ready for sale
Buyers look for clean, well serviced cars that are presentable and pleasing to the eye. Get your car ready for sell to the highest bidder by:
Getting it professionally detailed
Having it serviced and having a full-service history ready
Get quotes on cosmetic damage to see if it's worth repairing. If the costs are high and won't add much value to the sale, re-consider them
Get a pre-sale independent inspection and include it in the advertisement. This will help with the sale as buyers will feel more secure in the functioning of the car.
2. Price it appropriately
The price point is the first thing that buyers look at when searching for a used car in private sales. Appropriately pricing your car based on its make, model, usage and speedometer will ensure you will get the right buyers interested in your car.
Start by doing your research on the price range of vehicles of the same make and model in similar condition on used car websites, newspapers and private online sales. If your research includes reviewing dealership sales, make sure you subtract the dealers profit margin, which can range from anything upwards of $1,000.
3. Advertise, advertise, advertise
Time to post your used vehicle up for sale – but first, take some quality photos. Taking quality photos from a variety of angles of the inside and outside of the car will ensure the buyers have an understanding of the condition of the car. The more photos the better.
Once you have the photos, upload them to your chosen car sale website and include a detailed, honest and friendly description.
When you have posted the ad, ensure your contact details are correct and you are easily contactable. The more platforms you advertise on, the more buyers will see your vehicle and the more enquiries you will get!
4. Be open to negotiation
Buyers will want the best deal they can for their money, so when setting a price point on your vehicle, be aware that you may get slightly less after negotiation.
Negotiation is normal in the buying/selling of used cars and doesn't indicate your car is less value than others of the same make or model. So, while being open to negotiation, be aware of the value of the car to ensure you get a good price.
If a buyer is offering a figure that is too low, encourage them to view the car and take it for a test drive so they can understand why you are asking for the price advertised.
5. Conduct a background check
To ensure your buyer is legitimate and that the deal will run smoothly, utilising a thorough background check service, especially before permitting a test drive, will ensure who you are selling to is legitimate.
Red List™ can give you instant results on a background check, including history about high risk individuals reported by a variety of sources which may relate to previous offences, credit or insurance claims so your risk is more effectively minimised.